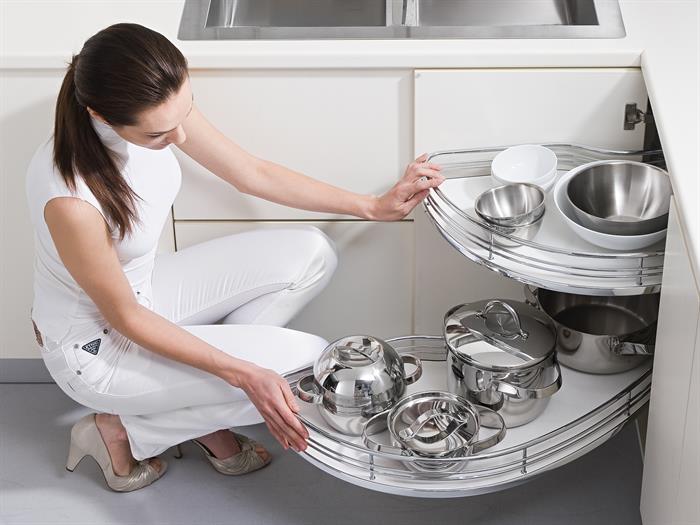 In this month's blog we'll explore the many options available for what is probably the most important element within the kitchen: storage.
For all the emphasis on doors, worktops and other larger elements within kitchen installations, sometimes little is said about the relatively unexciting but ultimately all important storage. And by storage, we're talking about somewhere to put the good stuff, as well as the rubbish! We'll walk you through what products are on offer, and how they can benefit you when installing, and the benefits for your customers when using these on a day to day basis.
When asked about storage in a kitchen, most people are going to assume we're talking about pan drawers and base units. However, there are now many options available to maximise and utilise every possible space within even the smallest kitchen. It's about making the space you've got work smarter, and things don't come any smarter than our selection of wirework options.
Corners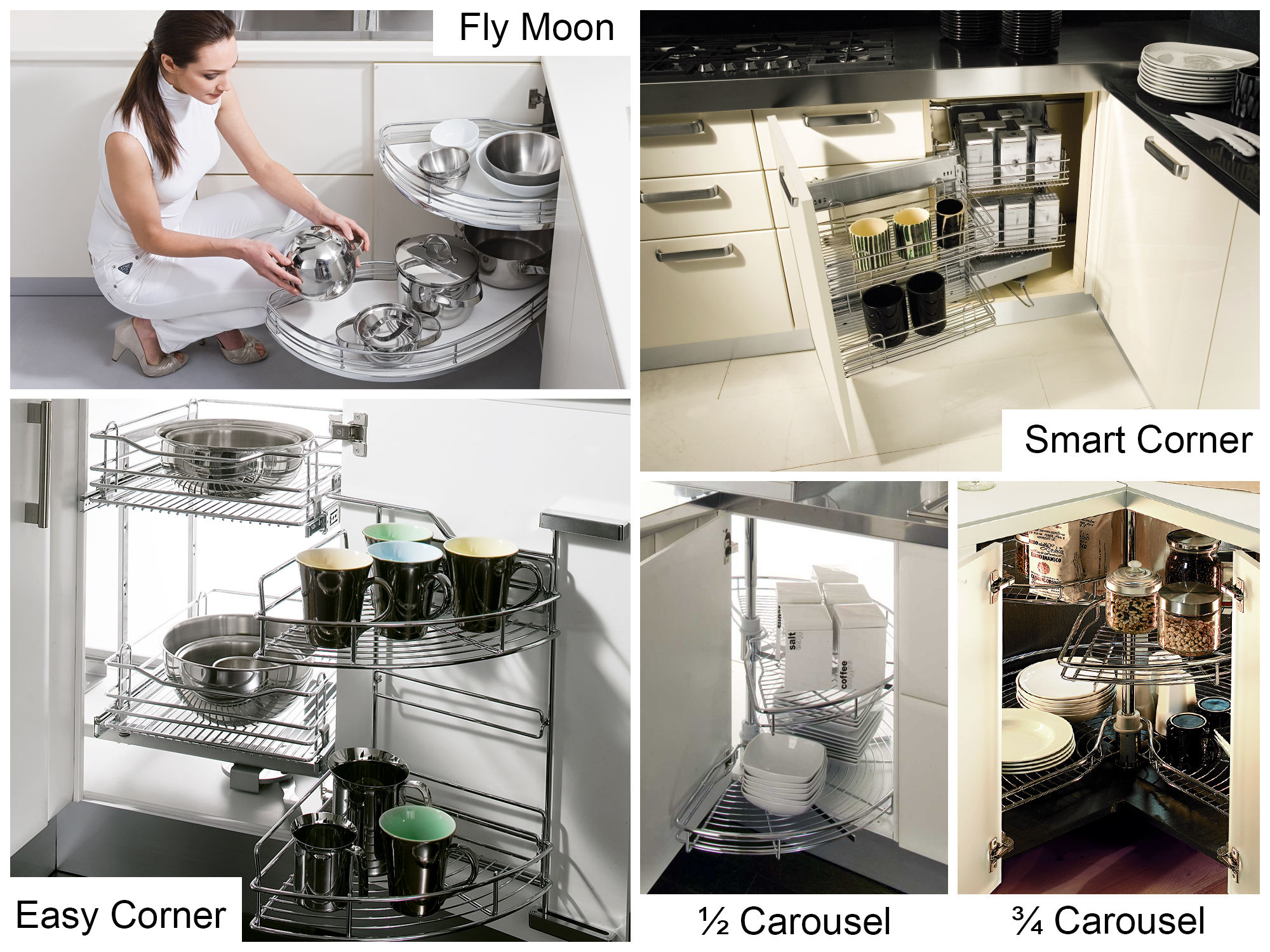 If your customers are sick of crawling around, trying to get into the dark corners of their kitchen corner units, it's about time they were introduced to the corner storage solutions from Vibo. Including products such as the Easy Corner, the Smart Corner, the Fly Moon, the 1/2 Carousel and the 3/4 Carousel, the contents of each corner cupboard becomes instantly more accessible, creating a much more usable space. Gone will be the days of non-necessary items being stored in these corner cupboards, thanks to increased visibility and ease of access. These products are great for installers too: each product comes with easy to follow instructions, and most items can be fixed in under thirty minutes, meaning you can add serious value to your kitchen install in very little time at all!
Pull Outs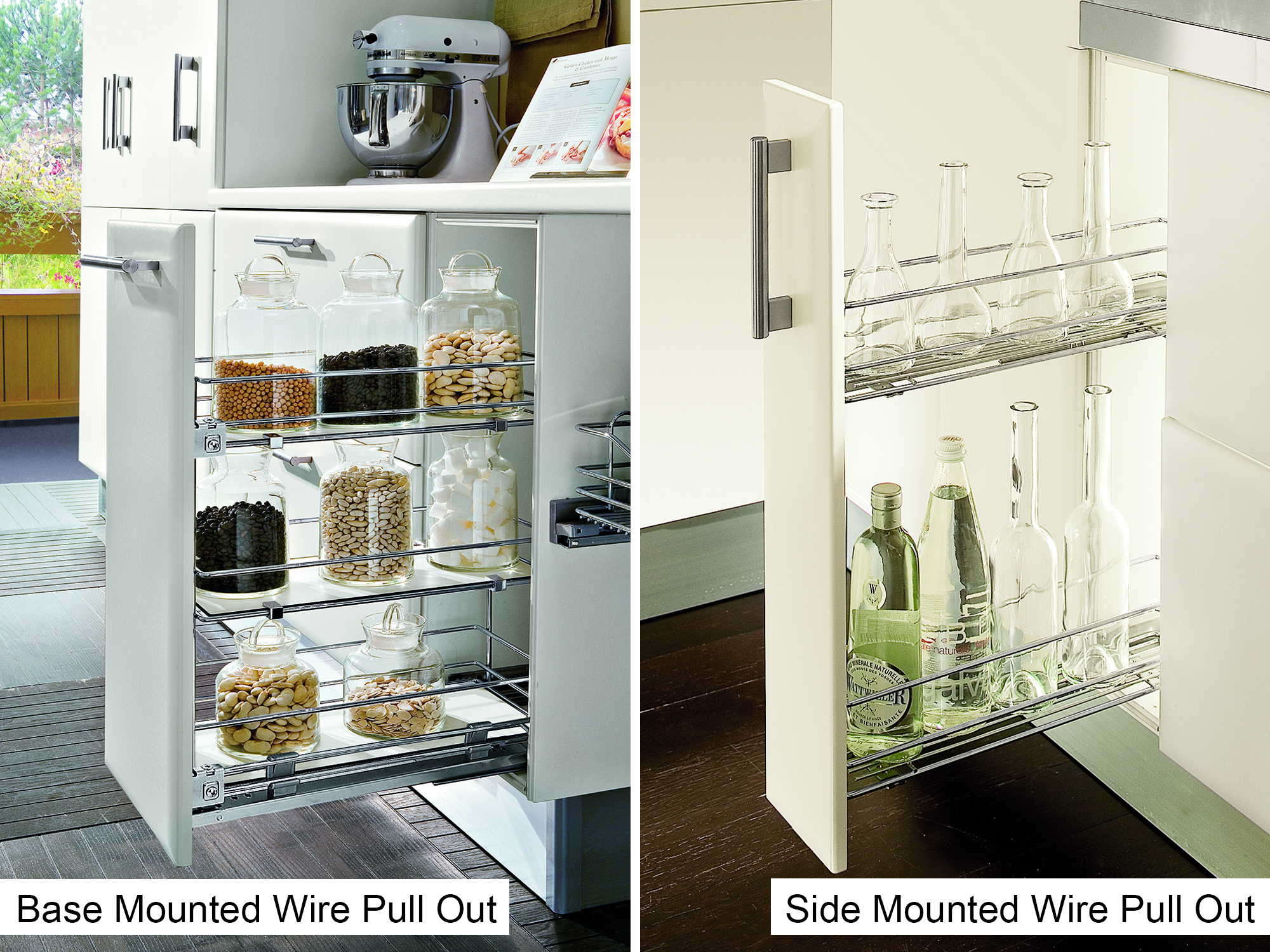 Pull outs have become a very popular choice in more recent years. Side Mounted and Base Mounted are a great solution to those smaller cupboard spaces that would have traditionally just been blanked off.
By offering pull out storage, small cupboards can become a great space for a range of items, such as baking trays, chopping boards, bottles and more awkward, taller items that can otherwise take up a lot of cupboard space.
Pantries & Larders
Without doubt, these two products are some of the most sought after consumer products on the market, thanks to how impressive they look in situ, and how versatile they make the kitchen space.
The stunning Vibo Chef's Pantry really is a showstopper, with most consumers experiencing that 'wow factor' when they first see it in action, thanks to it being such a focal point of any kitchen space.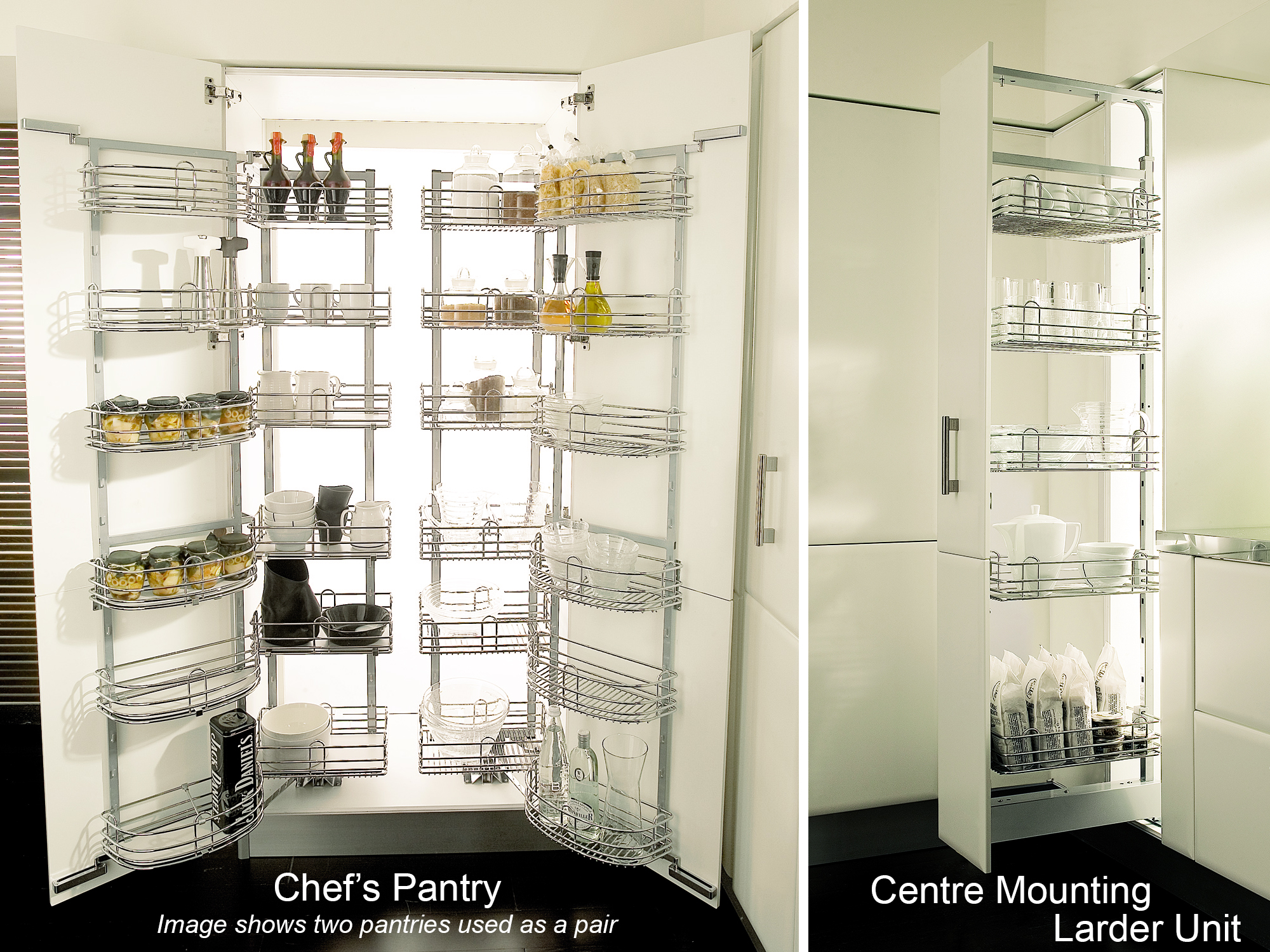 The Chef's Pantry provides five inner and five door baskets each, and can hold loads of up to 80kg, meaning it can carry just about anything your customers will be wanting to store. The 180 degree opening also makes accessibility great too, meaning that anyone can dive in and out with ease, seeing each and every product equally as well. With prices from just over £400 for a typical 600mm wide pantry, these offer a solid option for most kitchen installs.
Centre Mount larders are becoming popular within the market too, as they offer similar benefits to the Chef's Pantry, if not on a slightly smaller scale, and provide great visibility coupled with great value for money. With robust stainless steel baskets capable of holding some serious weight, they make a great choice for kitchens of all shapes and sizes.
Waste Bins
Now, let's talk briefly about rubbish. It's an inevitable by-product of everyday living, and in any kitchen there's going to be waste produced from cooking, cleaning and general living. Keeping that waste out of sight and easily stored is made a lot easier with the addition of a bin storage system, of which HPP has an extensive selection to cater for all budgets and space requirements.
For pure ease of installation, cabinet size options and practical use, the Ace Bin range comes highly recommended. Available for cabinets from 300mm-600mm, with its robust framework and soft-close hinges, general waste, recycled items and food waste can be hidden away, safe and secure together with odour filters for the smaller food waste caddies (where these are included).
Other waste bins in the HPP collection cater for a range of cabinet sizes and budgets, and let's not forget that utility rooms need some waste storage too, so there are some simple swing-lid options available. Check out the full range out here.