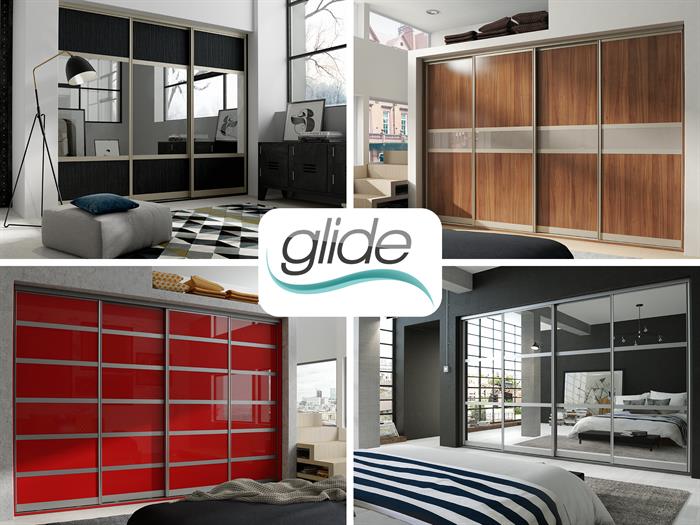 In this second 'Focus On' instalment of our 'A Unique Choice' kitchen and bedroom brochures, we'll delve into the world of aluminum profiles, panel configurations and décor options of our Glide Sliding Doors.
Focus On… Glide Sliding Bedroom Doors
Whilst there are plenty of sliding doors out there to choose from, we take particular pride in saying that our Glide Sliding Doors really are the ultimate when it comes to quality, reliability and choice. Made at our Oldham HQ by our specialist sliding doors technicians, each and every sliding door track is manufactured from aluminum rather than steel, resulting in a high-end door system that will stand the test of time, year after year.
Available in three track colours and profiles, we can create a framework that perfectly complements your customer's bedroom design and décor. They can choose between aluminum, champagne or black finishes, and select either the 31mm wide Primo profile or the sleeker 22mm wide Lucine or Ronda profiles.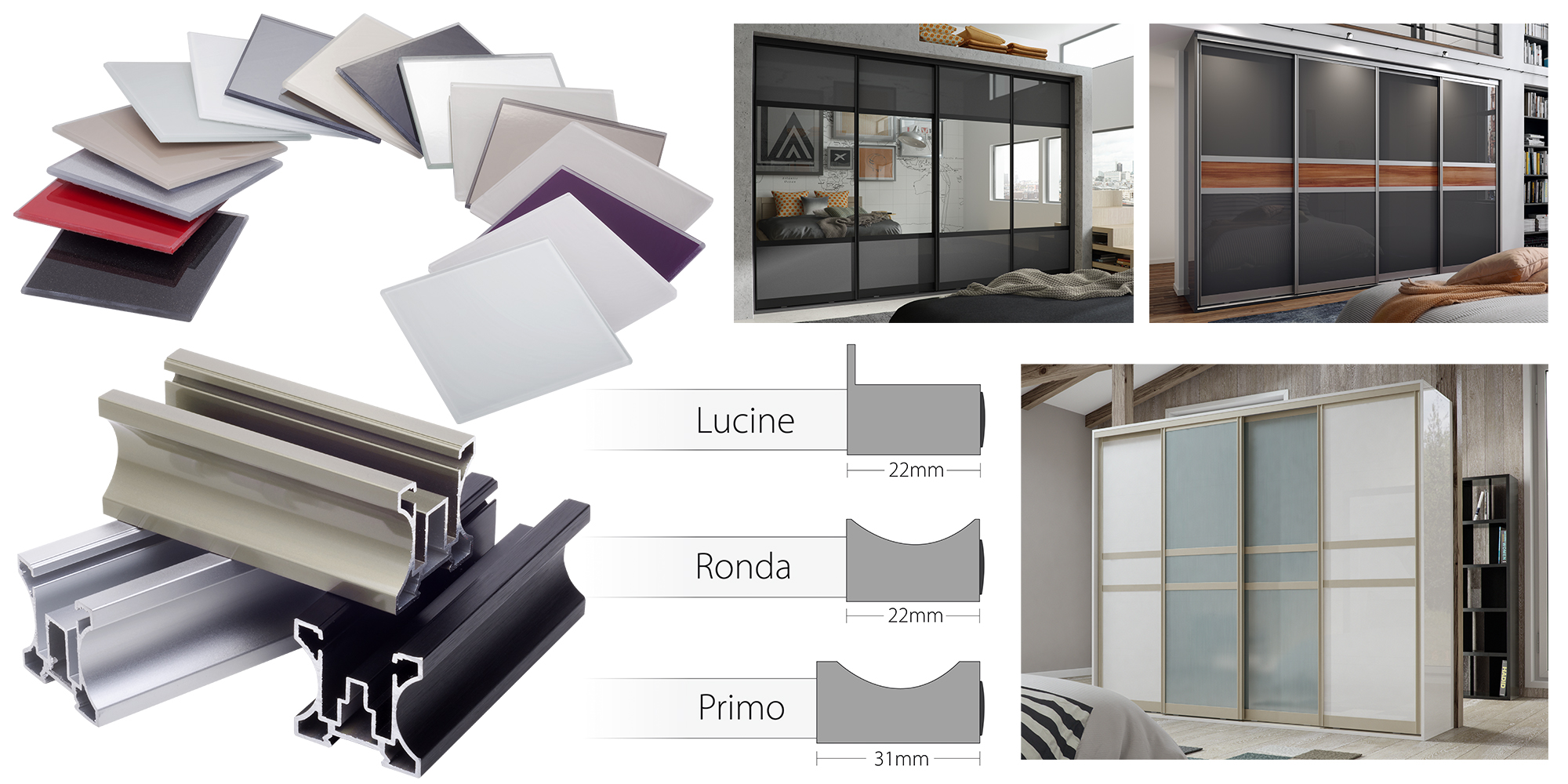 There are over 200 décors to choose from, covering materials from our 18mm Cut & Edged range, together with any currently available décor from our PVC and vinyl wrapped door ranges. Of course, there's the range of coloured / mirrored glass options too.
Better still, you can offer your customers a mix and match panel configuration to suit their own tastes and design requirements: checker board effects, single colour panel effect or a split across the middle, it's all possible! Adhesive divider strips are available to give the visual effect of a multiple panel door.
Each door is made to measure to your customer's specific and exact requirements, and comes with a 6 year guarantee, as well as soft closing mechanisms with every unit for a smooth and premium feel.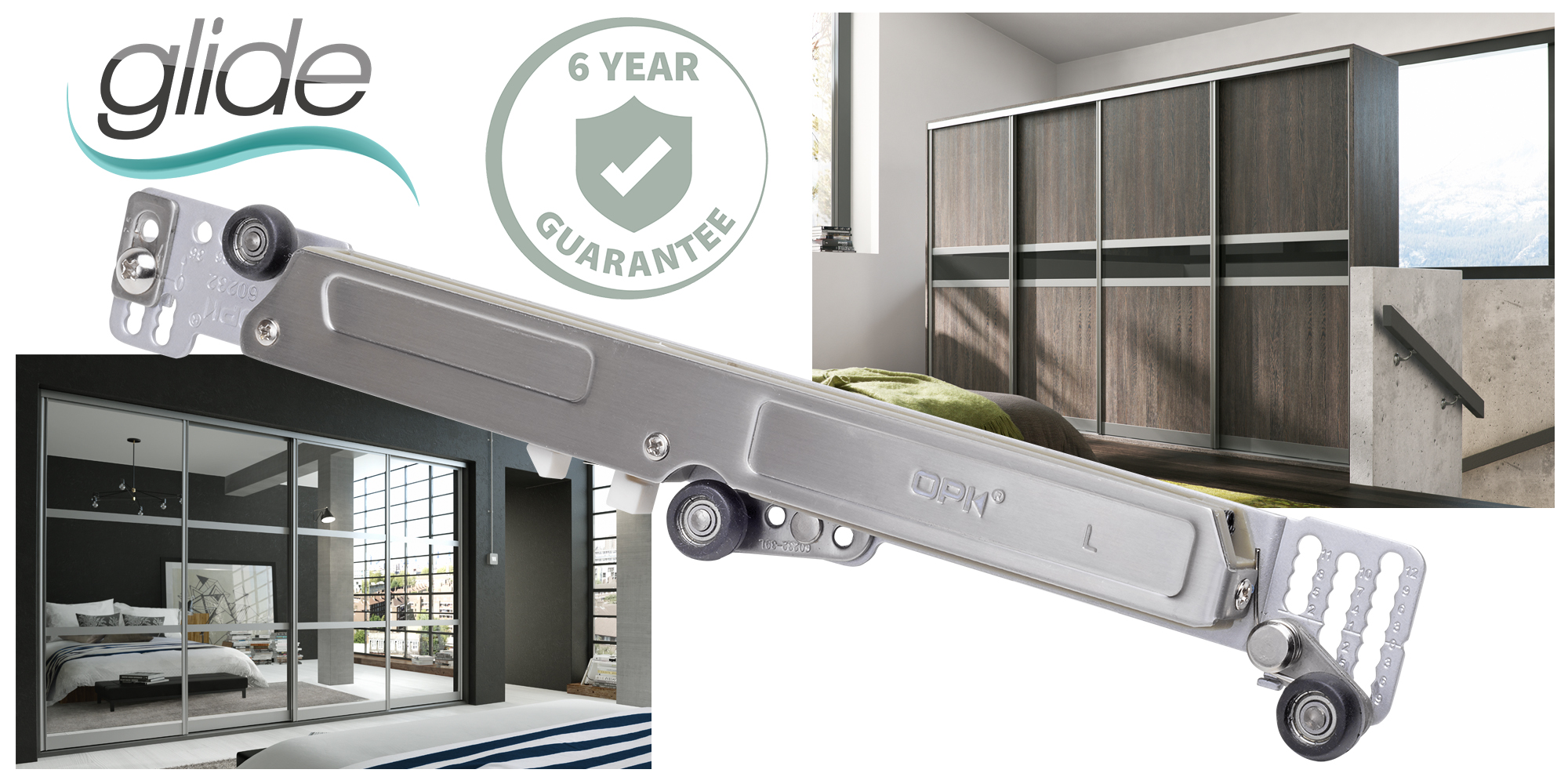 And to go that extra mile, why not direct your customers to the wirework and accessories section of our brochure, where they can choose some stunning add-ons that make everyday use an absolute breeze. The new Slim Storage System is ideal for bedrooms, and existing Vibo wirework products can easily be integrated into this minimalist profiled design.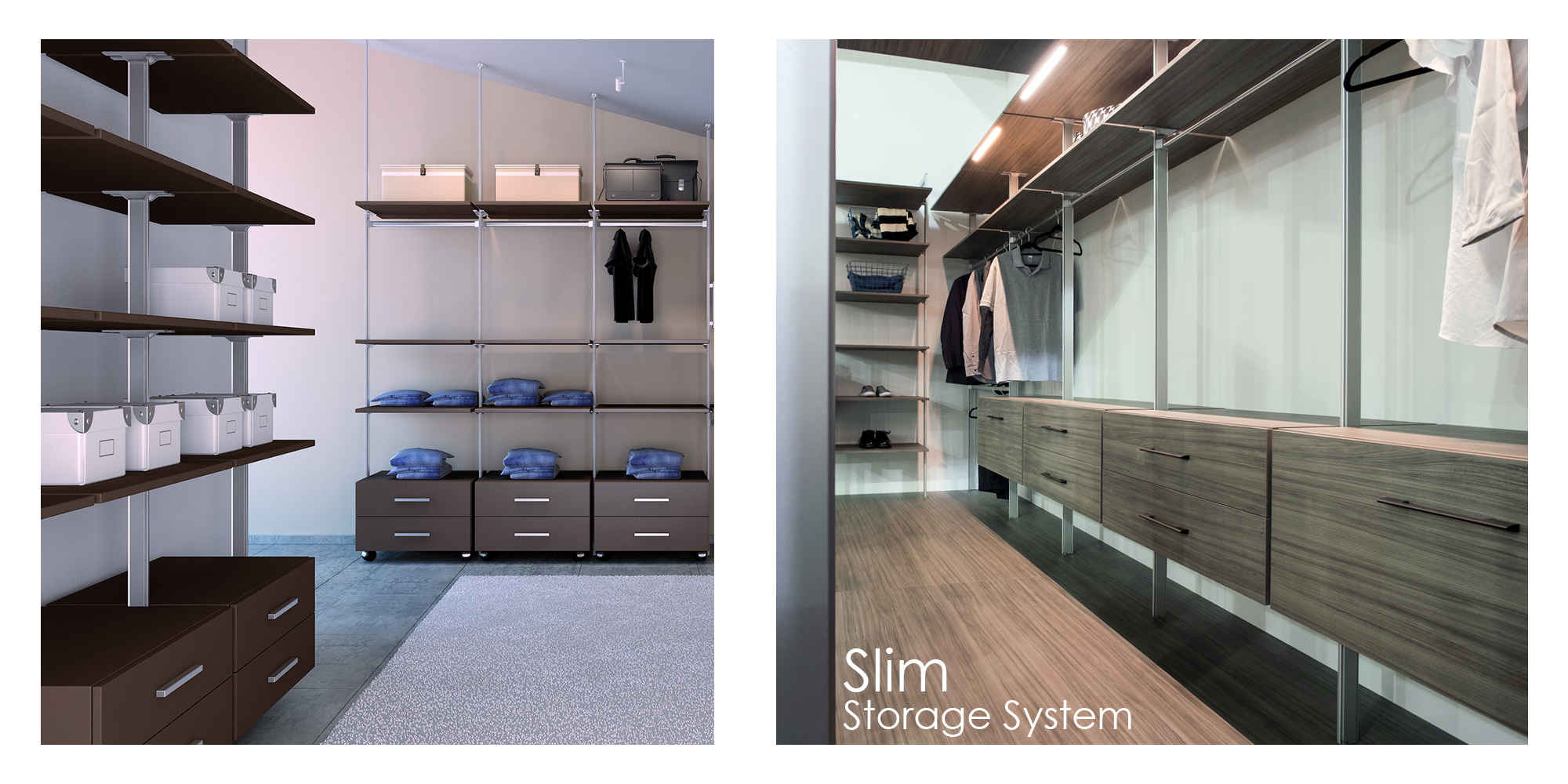 Log into your HPP account here and try out the Glide Sliding Door Builder.
And don't forget we also have a range of sliding door samples to help you sell the Glide concept to your customers!
Glide Sliding Doors - Range Summary
Made to measure up to 2400mm high and 1220mm wide
Larger sizes available on request
Quick 10 day lead time
Over 100 panel finishes
3 track & frame colour options
3 frame profile options
High quality aluminum frame door and track
Soft close on every door
Available in one or three panel designs
Adhesive cross rails available