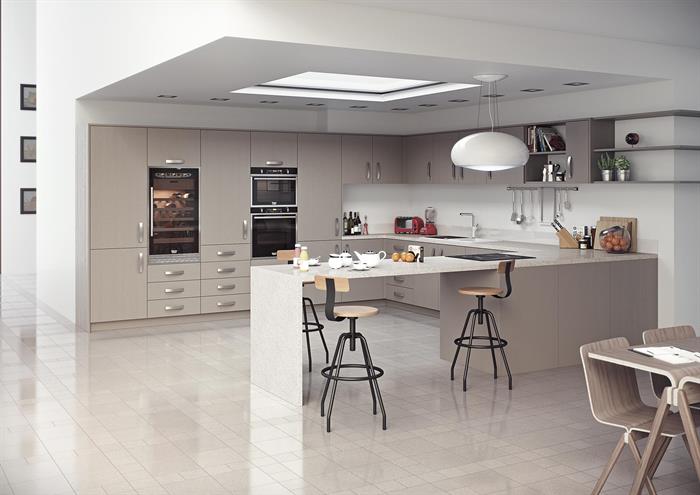 Cluster lighting is fast becoming a staple of modern kitchen design, no matter which style the consumer chooses, be that traditional or contemporary, cluster lighting is certainly a popular option, and one that looks set to stay within the industry for the foreseeable future.
Part of the appeal with cluster lighting is that it adds another dimension to the overall kitchen design, which helps not only to add a feeling of quality and thoughtfulness in design, but also helps to better define the zones whilst providing the added benefit of making them more practical too.
Cluster lighting is quite often used over centre islands, dining areas and reading areas to give good quality task lighting, as well as mood lighting too.
The key to achieving success is to position the lights intelligently, making sure they are positioned carefully to avoid accidents from low hanging lights, are suitably away from wet zones, and that the style of the light fittings being put in place are in keeping, and complementary to the rest of the kitchen design.
There's a plethora of styles available at the moment too, meaning consumers are really spoilt for choice. Blown glass, dimly lit light fittings lend themselves to both the more traditional and industrial looks, whereas metal shades or sleek smooth coloured class shades lend themselves nicely to apartment style kitchens and contemporary homes.
There is such a wide variety of cluster style lighting available to consumers at present that finding the right light for the job shouldn't be too hard, as there really is something for everyone; and better still, most of these lights are energy efficient too, using either LED technology or low voltage halogen bulbs.
The use of cluster lighting can really add an additional element to any kitchen design and helps to better define the zones, so it's an aspect that's certainly worth considering for any future kitchen project that lends itself to this type of design concept.
Related Items