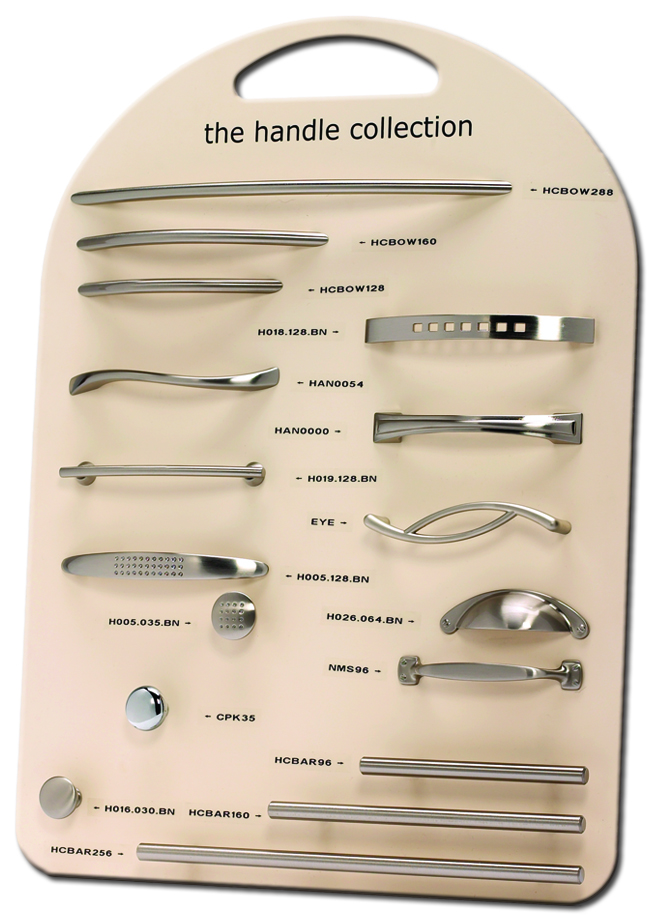 It's quite often those little finishing touches to a kitchen that move it from being good to great, and kitchen door handles are no exception when it comes to finishing touches.
Whilst many consumers often leave choosing their handles to much later down the line, the truth is that the early, and correct selection of handles is paramount to the style your customer is wanting to achieve, and should be considered at length before making any final decisions.
There are many handles on the market, some that are better suited to certain styles and decors.
The use of long, wide bar and rod handles are a popular choice for modern kitchen designs and contemporary finishes, whereas more traditional kitchen designs may look to use a traditional door knob or something with a hammered finish to give it an aged, rustic appearance.
Bar and rod designs are perfectly suited to the ultra chic modern designs we see on the market today, and also offer a practical benefit too. Their design helps to spread the load of the door and make opening and closing much easier when compared to opening with a smaller door knob, this helps with the modern designs which we are now seeing using wider doors and drawers to what had traditionally been carried out.
If you're aiming to produce a traditional design however, you won't need to forsake practicality for aesthetics as there are many bar style handles available in superb hammered and weathered finishes that not only give a rustic and traditional feel, but the functionality that consumers now expect from a newly installed kitchen.
And what if you can't find a handle design to suit? There is another option that consumers are opting for more and more - no handles at all!
There is a variety of handle-less doors on the market at present that offer concealed handles known as 'J Pull', which integrate a recess into the board of the door which then acts as a concealed handle. For those wanting an even more minimalist look, there is also door hardware that allows kitchen doors to open simply by pressing the face of the door, which then automatically opens the door for you - no handles required.
If you're struggling for ideas to suit your next kitchen projects handle requirements, why not visit our handles range online.