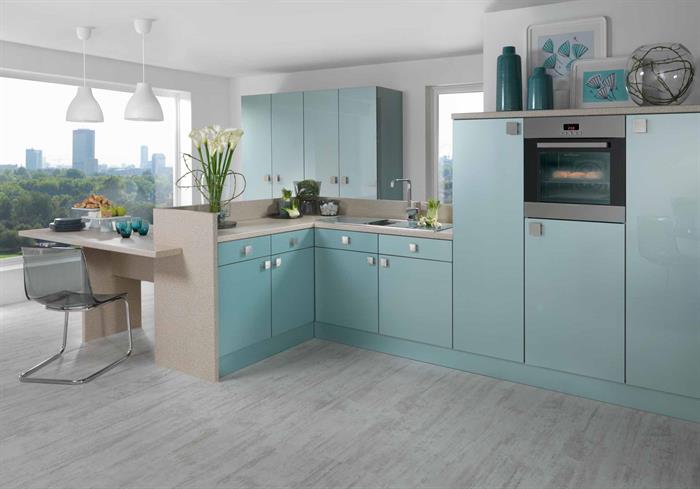 The recent issues surrounding house prices, mortgages and the general state of our economy has undoubtedly had an effect on how we live our lives.
It is now very common for parents to still have their children living at home up to, and past the age of thirty. One of the main reasons for this is the sheer cost of housing, and the difficulty for first time buyers in acquiring a mortgage.
As this change in our world has taken place, so too has a change in the way our homes are being customised and modified, which has had an impact on the kitchen and surrounding living spaces to accommodate this change in lifestyle.
Additional to the above, we are also seeing the opposite take place too, with parents moving into their children's homes in later life to help ensure their safety and wellbeing in their later years, whilst reducing their cost of living.
All these factors are having an impact on kitchen design, and we are now seeing a variety of design solutions becoming more mainstream to satisfy these changing and growing demands.
First and foremost, we are seeing open plan living within the kitchen and dining areas being more critical to this than ever before. By creating an open plan area, families gain more space from the room and are able to fit more in than if they had sectioned the space off with walls, this also brings a better and more natural flow throughout the home, making it seem larger and more spacious than it actually is.
This additional space allows for a larger dining area, often encompassing a breakfast bar too, and lower level seating, easier to use appliances and clearly defined zones for different tasks, such as mini office stations for working from home or kids homework, and entertainment zones for watching TV, listening to music or reading a decent book.
We're seeing a variety of much more obvious, and practical solutions too.
Items such as more accessible and space efficient storage is becoming common, with lift systems and corner units that make accessing the contents of cupboards and drawers much quicker, easier and safer for those who are less able, whilst also maximising the use of the space.
Electronic lift systems that also attached to doors and drawers aid those users who may either be disabled or frail, as the units move the contents of the cupboard to a more accessible location, preventing the need to stretch or bend.
Whilst not all families are in this situation, there is a significant portion of the UK market now finding themselves either already making the transition or considering it, meaning that creating a kitchen that can cater to multiple generations of a family is likely to grow in importance over the coming years, bringing new challenges for kitchen designers and installers.
Related Items