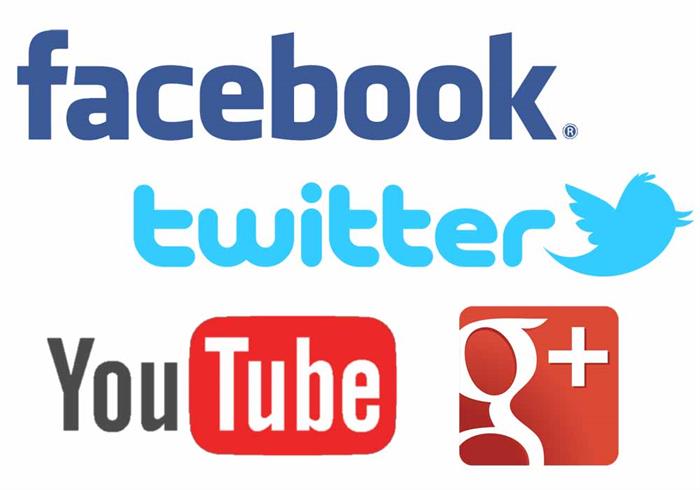 With so many choices and routes to marketing your company online, we often find many retailers, installers and designers asking what route really is the best.
The KBB industry has a bad reputation for being somewhat behind the times when it comes to online marketing and digital presence, so we thought we'd pull together a few helpful hints and tips to get your online marketing and sales strategy up and running quickly and easily.
Set up your social media accounts
First and foremost, you should have some form of presence via social media channels. Most consumers have their own Facebook or twitter accounts, and often use these for information search, recommendations and general conversation.
According to figures released in America, 90% of marketing professionals use social platforms for lead generation and often turn that lead into a conversion or sale, so imagine the possibilities if you have a solid online presence in your local market.
Content through these platforms should be useful, interesting and engaging, so make sure to keep things short, sweet, and most importantly, relevant. Try to build a brand personality online, and stick with it!
Online competitions can be a great way of generating interaction and sharing of your content too, so try offering something of value to the consumer, that they're then likely to share with their friends.
By doing all of the above, users are more likely to share your content with others, helping to generate much better and wider awareness of your company and product / service offering.
Ensure your online presence is right too
Whilst you might now have your social media accounts sorted, you also need to give your own website some serious attention too. You have to think of this as your shop window or brochure, a possible first point of contact with your prospective customer, and something that needs to win them over quickly and easily whilst enticing them to find out more.
The key to a good website is to ensure it is visually appealing, easy to navigate and offers the prospect answers to the questions they might have. Being able to find what they're looking for quickly and easily increases positive feelings about the site, and the company, meaning a higher chance of an online enquiry and sale.
By doing all these things, as well as offering an easy point of contact (add contact forms, easily visible phone numbers and email addresses), your likely chance of converting that user into an actual customer increases significantly.
Ensure you can be found
Once you're site looks the part and works well, you need to make sure it can be seen too.
To make sure this happens, add quality content to your website, such as blog items, social media posts, videos, latest news and general product information. By adding good quality content, you are more likely to be better listed by Google and other major search engines, meaning your customers are more likely to find you more easily than they would your competitors.
If you're struggling to hit the listings you really want, you can always consider paid for advertising, which would be banner ads on large industry websites or trade publications, or via online advertising through search engines (known as pay per click or PPC for short).
Keep in touch
Don't be a stranger when it comes to keeping in touch with your customers.
Sending out regular email campaigns, text messages or even just social messages via social channels, you are reminding your customer base that you still exist and are there if they need you. Frequency is key, but don't overdo this either, keep communications to a manageable level to ensure customers don't feel they are being bombarded with messages too often.
Review and revise
Once you've got your online presence in line and working well for you, don't just leave it at that. There are many tools available that allow you to review your sources of traffic to your website, monitor your social media impact and reach, as well as monitoring your paid for advertising.
By analysing your content and making subtle adjustments, you can refine your online presence to ensure maximum reach is achieved, and maximum returns are gained!