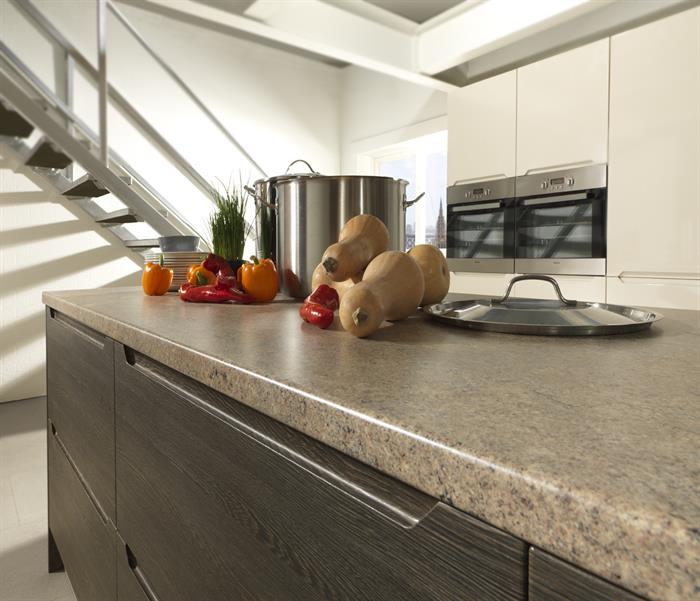 With the UK economy being far from 'out of the woods', we're seeing certain consumer groups buying more intelligently when specifying a new kitchen. This usually means economising in places where they can get away with it, and spending the money where it makes the biggest difference visually. However, with this 'make do' attitude in mind, we have to ask the question, can a kitchen be made to look chic when the overall cost is relatively cheap?
Well in short, the answer is yes.
For many people of course, they'd only want the best quality materials and finishes throughout, meaning that cheap wouldn't come into it, but for those willing to economise in certain places, a truly unique, and rather sleek looking kitchen design can be achieved without it costing the earth.
One of the first and most important elements to achieving a cheap yet chic kitchen is to buy as many standard, off-the-shelf products as possible. By doing this, there's no bespoke machining, cabinet making or labour intensive tasks coming into play.
One area that a large saving can be made has to be in terms of carcasses. If your space allows it, standard carcasses can be purchased, with savings that can really rack up, but beware, awkward spaces and oddly sized kitchens often need bespoke carcasses to make things look polished, so don't compromise if the look will be effected too much.
Providing your carcass purchase went well, you can then start to look at the finishing elements of the kitchen. This is where some clever planning, design and buying comes into play.
If you were able to buy standard off-the-shelf carcasses, you can buy off-the-shelf doors and drawer fronts too. Again, this helps to reduce cost of manufacture, and will also reduce your fitting costs too.
Don't go wild here though; pick a solid door that will stand the test of time and suits your taste well, and then look to spend a little more on your handles. Buying high quality, well made handles can transform the look of an otherwise standard kitchen door or drawer, giving the kitchen an immediately improved look and feel.
Worktops also finish the look too, so consider buying an alternative to solid stone worktops, such as composites or laminates, all of which perform extremely well for the conditions they're exposed to, whilst also giving a very similar finished effect to stone but without the additional cost.
As one final touch should budgets allow, think about adding some extra detailing to your kitchen, with items such as cornice, pelmet, lighting and storage accessories. Whilst they might seem an indulgence when trying to economise, they're likely to make the kitchen more attractive, and easier to live with for a much longer space of time.
Related Items