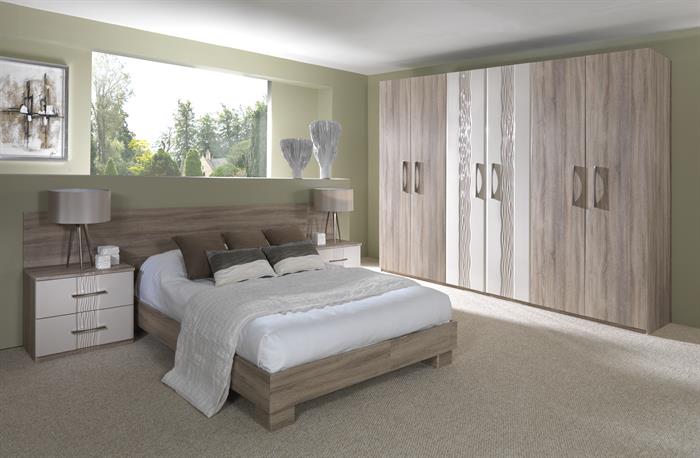 We've had the pleasure of working with a huge variety of bedroom manufacturers, fitters and installers over the years, and the trend for fitted bedroom furniture appears to be increasing year on year!
This is great news for the industry, and great news for our customers too.
The reason for this rise in demand seems to be due to a massive change in lifestyle and the way the British public use their homes. As we live in a house over a period of time, our lifestyles get busier and our families grow, creating a greater need for clever and useful storage ideas, and usually this starts in the bedroom.
Fitted bedroom furniture has developed quickly in recent years, and now offers some real innovation in storage and design. This allows for every last inch of space to be used to its fullest, whilst also enhancing the look and feel of the living space.
Well thought out and well fitted bedroom furniture can create a luxurious, relaxing retreat for consumers to come back to at the end of a busy day, and can be totally customised to suit each individual's needs. We've seen projects installed with cinema screens, surround sound systems, hidden bathrooms and much more.
Some helpful tips to get your ideas flowing are shown below, all of which can be seen, tried and testing in our trade counter, and also bought online!
Board – This is usually the starting point for any bedroom furniture project. Selecting the perfect materials that meet your project brief is crucial. This could be anything from elegant textured wood grain, to sleek, contemporary high definition PVC edged acrylic.
Doors – The size, style and finish of doors is paramount to how the space looks, feels and works. HPP offer a vast range of custom made doors to suit any need, from our newly launched Glide sliding door range, through to duo and vinyl wrapped doors.
Wirework – Wirework is growing considerably, and for good reason too. It offers clever and easy to install storage solutions that help meet customer demands, whilst also making the most of available space. From tie and shoe racks to drawer units and side mounted pullouts, there's a solution to meet any requirement.
Fixtures and fittings – Often overlooked are the fixtures and fittings of a project. These offer a touch of quality to bedroom installations, as clever soft close opening and closing systems make each use a pleasure. This often comes in the form of handle-less opening and closing systems, and concealed wardrobe panels and even hidden bathrooms!
Glazing –Mirrors create a sense of light and space ideal for small rooms, whilst also adding an element of practicality and quality. Glazing can be incorporated into almost any style of door, and can be made to custom designs and specifications.
Lighting – Creating the perfect ambiance adds a whole new dimension to the functionality of a bedroom, whether it's for task lighting, or creating a mood, there's a wide range of lighting products such as LED and halogen that can be utilised to create the perfect setting.
For more information and advice about our bedroom products, why not call in to our trade counter, or call us on 0161 628 6100.
Related Items