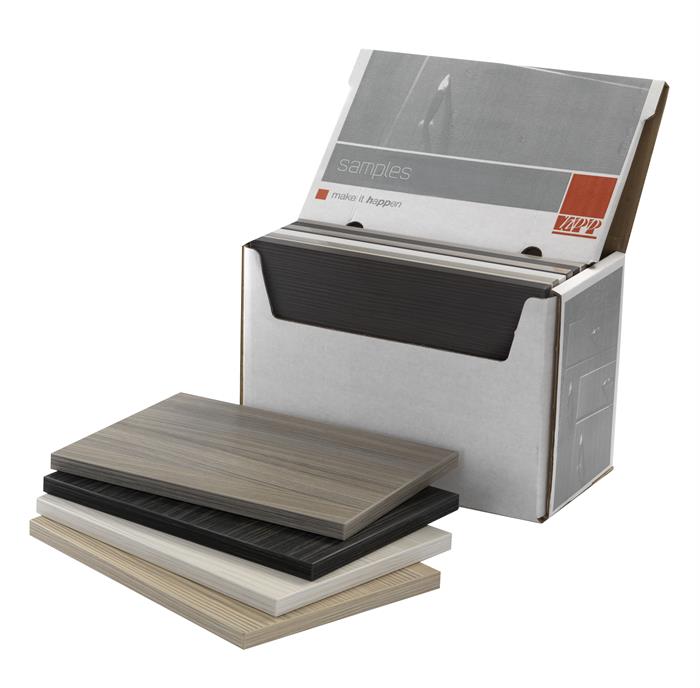 Melamine faced chipboard, or MFC as it's known in the trade is heavily used in the production of kitchen, bedroom, bathroom and office furniture and is made by printing and applying a decorative paper in a melamine resin. This is pressed onto the board in a matter of seconds, which is critical to the process to ensure the melamine doesn't set before it is applied to the board.
MFC board is great for many applications as it offers a variety of thicknesses from very thin such as 6mm, right through to 18mm, 22mm and higher.
There are various grades of board available, and those wishing for something very hard wearing should select a dense board as this is more durable, but heavier to lift. Denser boards also offer better reliability in terms of resistance to warping and twisting, but come with a higher price tag.
Low-density board is more common in low traffic areas and within domestic applications, and is much lighter to lift and easier to cut and maneuver.
The consumer market tends to have the wrong impression of MFC board, often thinking about the type of cheap, brittle board that was commonly available in the 90's, but the technology has come a long way since then, and with the development of new processes, edging systems, engineered embossing and a variety of decors, finishes and textures, the market has never had so much choice and real potential to do something very different and unique!
The possible applications for MFC are endless. We've seen customer projects carried out in recent years that are both innovative and functional. Our MFC board has been used for applications such as home offices, bedrooms, walk-in wardrobes, entire kitchen and dining areas, custom made furniture such as matching coffee tables, counters and country dressers, right through to media centres, cinema storage and even wall paneling for both domestic and commercial applications.
With such a wide variety of MFC board available, customers are able to create almost any look, texture and finish the end user demands, and with boards suitable for both domestic and commercial applications, the product offers reliability and quality at a competitive price point.
To find out more, check out our boards online http://www.hpponline.co.uk/cat/206/sheet-material or visit one of our trade counters to see the range of options available.
Related Items