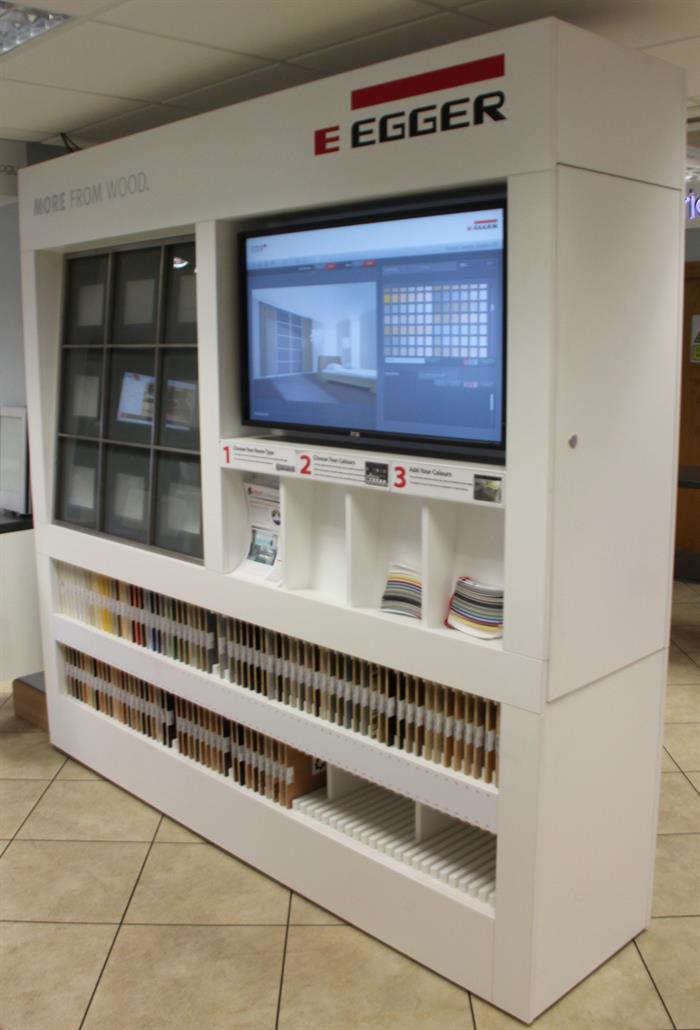 Designing a kitchen can often be a time consuming and pain staking process, and with such a wide range of customers, we have seen so many different ways of designing customer kitchens ranging from sketches on a notepad, right through to fully rendered 3D visuals which provide a guided tour of the space to the end consumer, giving them a better understanding of how the space might work and interact with them and their everyday lives.
Here at HPP, we're conscious that not all of our customers have the resources to put such systems in place, that's why we have our very own visual display unit in our trade counter, which allows you to design your customers kitchen by entering some basic measurements and details, specifying the board, doors and fittings you require, which can then be rendered and turned into a 3D visual, ensuring your customer gets the best possible view of what their new kitchen might look like.
The system has been a great helping hand to many of our customers so far as it allows them to not only provide much better, more polished visuals of the end product, but it also gives the consumer confidence in the product that will be provided long term, whilst capturing many of the materials, specifications and fittings that might be needed along the way, making the ordering process quicker, easier and more precise.
With the KBB market becoming more competitive, and consumers being more demanding, our visual display unit is a great tool for those customers who don't have access, and quite often the time to implement these systems in their own companies.
To find out a little more, or to speak to a member of staff about how to use the system, why not pop into our trade counter in Oldham for a demonstration to get you well on your way to 3D visuals for your customer quotes and proposals.
Related Items