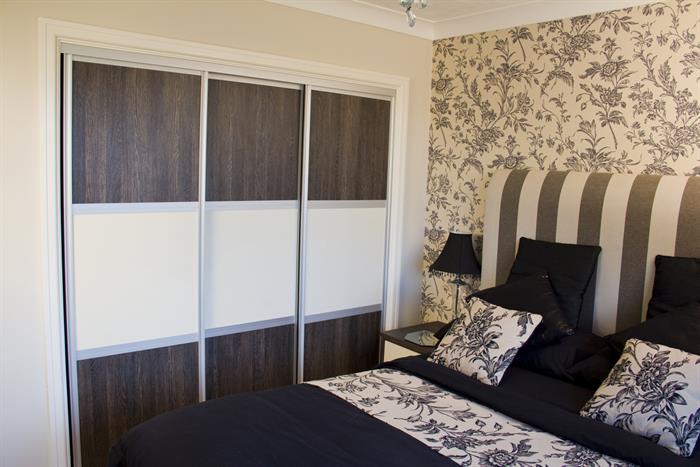 If you were working in the trade 10 years ago, it's likely that you'd have never expected to see the re-appearance of sliding bedroom doors, but it's true, they're back, and more popular than ever!
Whether people are looking for a traditional full mirror door, a Japanese style (multiple panels in the same colour) or a modern 3 paneled door with a narrow central panel, people just can't seem to get enough of them.
There are many reasons for this come back which help to explain why demand has risen so much in recent years.
A major consumer benefit is the look that can be achieved. Sliding bedroom doors provide a much cleaner, more contemporary look than traditional door styles, which ties in with today's consumer lifestyle and buying habits.
Space is also a key reason too. Sliding doors save valuable floor space, allowing it to be better utilised for other pieces of bedroom furniture or to simply provide a greater sense of space and openness.
Virtually any look can now be achieved using sliding doors, whether you prefer mirrored, glass or textured panels; any taste can be catered to.
Sliding bedroom doors offer great cost savings too, as they remove the need for fully fitted bedroom furniture, without compromising on storage space and functionality. The simplicity of supplying and fitting sliding doors is so much quicker than the traditional fitted bedroom, which helps to make it a much more efficient process for retailers and installers alike.
Sliding doors offer the trade much simpler design routes too. With modern computer aided design software, doors can be visualised in 3D, making it easy for consumers to see what their room might look like without having to do endless sketches and drawings of the room design and layout.
So for those who think sliding doors are a new fad that will disappear in a year or two, I'd have to disagree, as it looks like they're here to stay!
Related Items